TOOLING & ADVANCED ENGINEERING
TOOLING & ADVANCED ENGINEERING
Wayne's foundation is rooted as a tool and die shop dating to 1963.  Since the company's inception, Wayne has continually invested to meet customer needs and advancements in technology.  Wayne utilizes 3-D modeling and the latest software packages available to support customer designs. 
Wayne tool build capabilities include state-of-the-art EDM wire equipment and CNC machining to ensure the precision and accuracy of the tool build and the highest possible quality.  Tooling is designed and built on site offering quick turnaround and the ability to make design changes with as little disruption to the construction timeline as possible.
TOOLING & ADVANCED ENGINEERING
Wayne engineers work directly with customer engineering teams on product designs to maximize cost savings and manufacturability.  Wayne utilizes the latest engineering software packages used by OEMs and Tier 1's including 3-D scanning, 2-D optical comparator, and CMM.
Wayne Manufacturing has the capability of handling a variety of metal component applications. From press lines able to handle progressive dies, transfer lines with large bed sizes, and secondary presses with automated material handling, we have the ability to meet customer needs.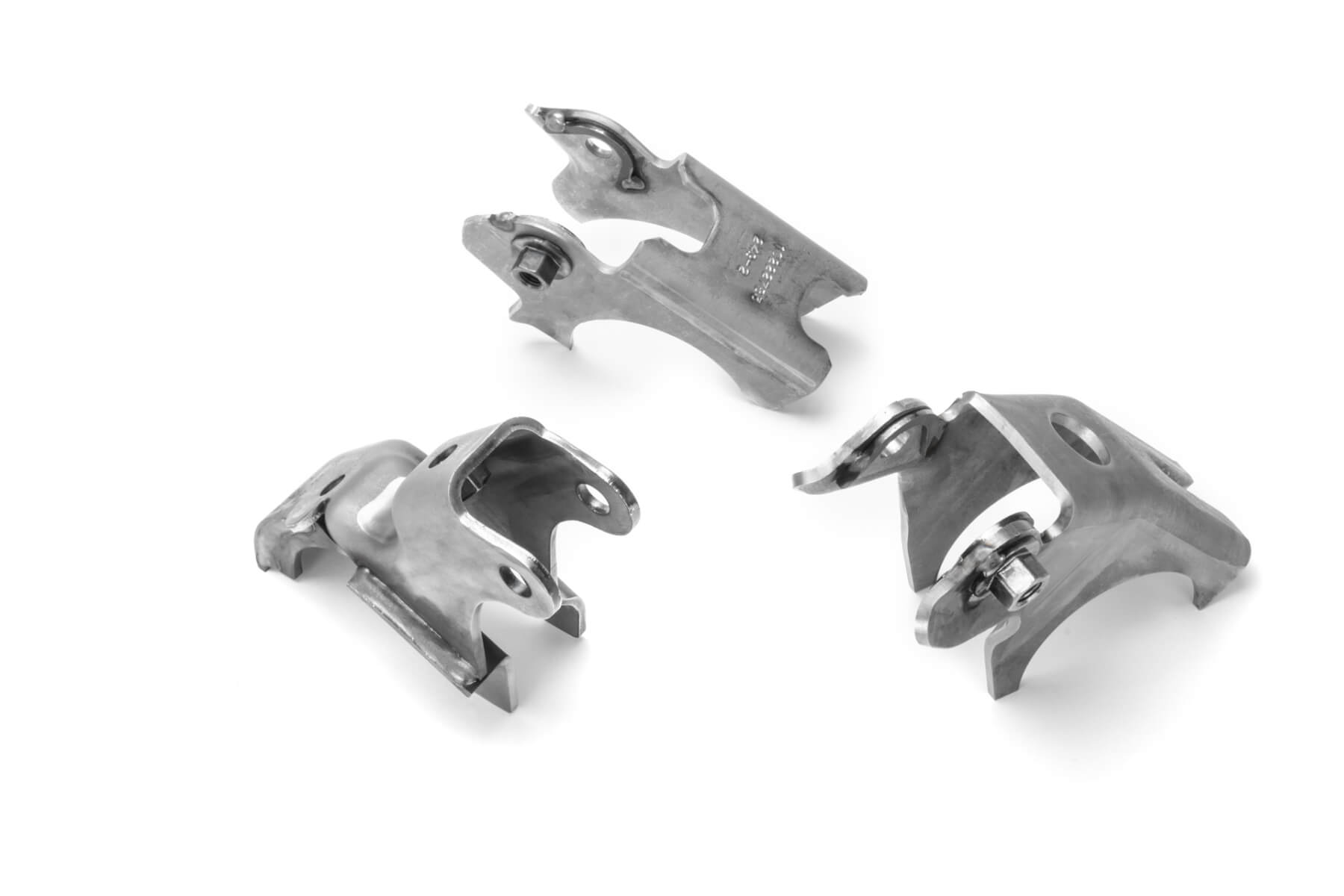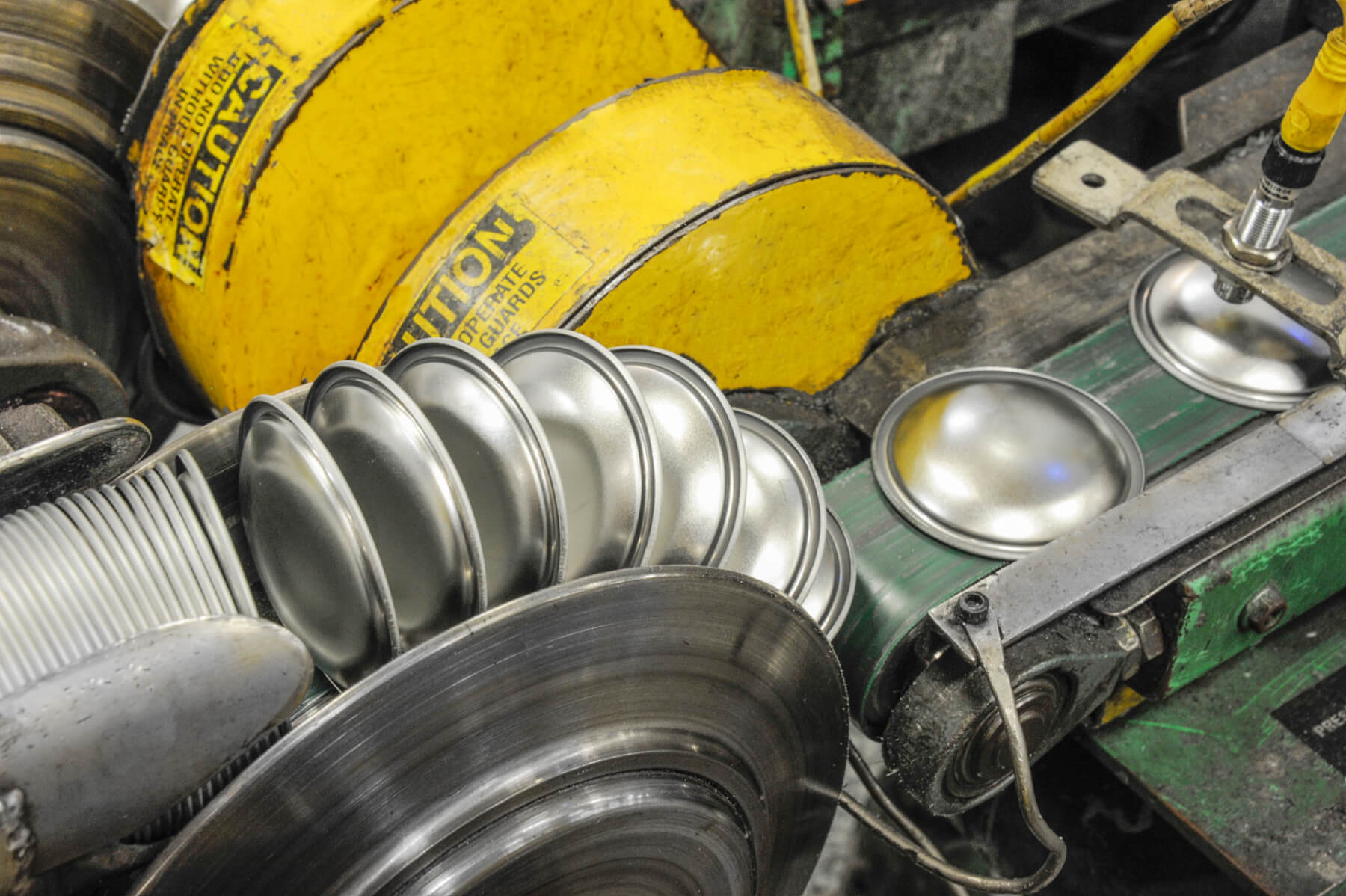 Wayne's presses range from 45 to 1,250 tons with feedlines able to handle up to 0.400" (10mm) thick x 30" (760mm) wide material and coils up to 20,000 lbs (9,000 kg). Precision stamping dies designed, built and maintained by our tool room help to consistently meet print tolerances. Vision systems, part sensing and automation are used to ensure quality and capability.
Wayne is ideally suited in location and capabilities to support the expanded use of advanced alloys; Wayne's production lines are well suited to the requirement of segregating various grades of material in scrap form.
Wayne operates multiple manual and automated Mig and Resistance Welding systems.
Utilizing automation whenever possible, robotic welding is used to complete jobs more efficiently as well as maintaining a high level of reliability and weld quality.  Special automation equipment is also used to assemble components to customer specifications.  Wayne was an early adopter of robotic welding and has therefore amassed a significant amount of expertise.
Precision machining and automation are used to machine stamped components and welded assemblies. Computer Numerical Control (CNC) machining is utilized for components that require close tolerances. Customers increasingly require machining as components become more customized.
In addition to core tool build and stamping capabilities, Wayne has in-house robotic welding, CNC machining and automated assembly equipment to support the needs of customers.  This vertical integration allows customers a "one-stop-shop" for complex, multi process assemblies.  Wayne has also demonstrated a willingness to invest in new and advanced technologies to support changing customer designs.
Prototype & Advanced Material Development
Prototype & Advanced Material Development
Wayne has a long and established history of creating custom dies stretching back to the Company's early roots in 1963.  Wayne's in-house tool and die shop provides the ability to quickly test and re-test tooling to achieve demanding specifications, giving Wayne and its customers an edge in product execution. 
Prototype & Advanced Material Development
Advanced Material Development
Operating a fulling staffed and capable tool shop, Wayne works with all grades of Steel (including Advanced High Strength) and Aluminum. With the advent of "exotic" materials used in the manufacture of Electric Vehicles, Wayne's in-house tooling capabilities makes the company an ideal partner for advanced material development.
Wayne Manufacturing's dedication to quality starts with the design of the tooling and continues through the process development and manufacturing stage. Custom build gaging and electronic measuring devices are used to ensure part compliance and capability. The quality system has been designed to meet current automotive standards and customer specific requirements adhering to the standards of our IATF 16949 certification.  Regular management meetings are held to address continuous improvement ideas and strategies. Employee meetings are conducted to discuss performance and opportunities for improvement.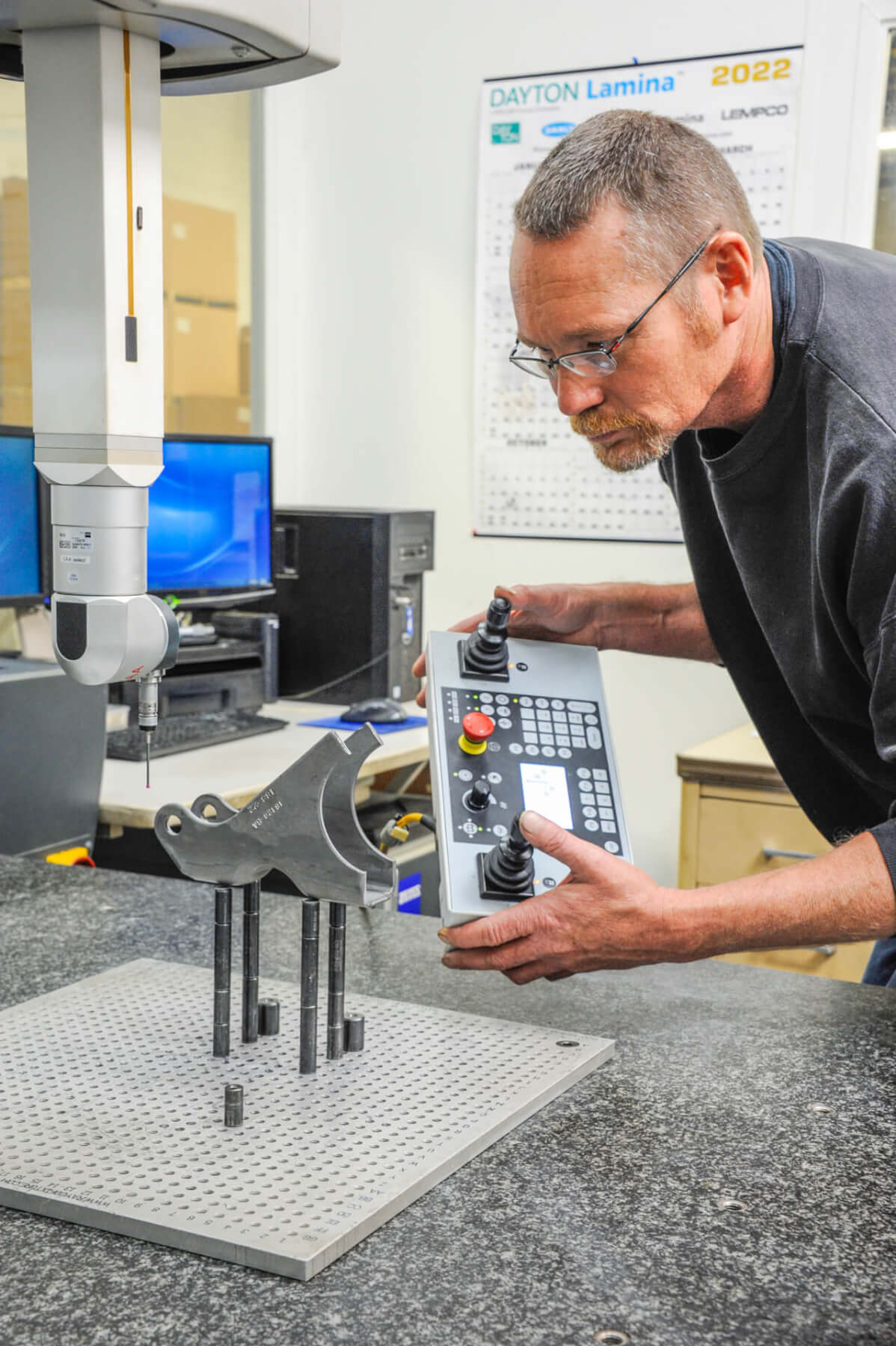 Fully Staffed Quality Laboratory with the latest equipment & capabilities
Zeiss CMM with Calypso Software
Zwick Roell Tensile Testing Capabilities
Keyence Optical Comparator
Keyence 3-D Scanning Capability
Microscopic weld analysis with Paxcan & Pax-it software
IATF 16949:2016 Certified
Wayne Manufacturing's Quality Management System is proudly certified by NSF-ISR for IATF 16949:2016 standard. This scope includes conformance in metal stamping with robotic welding, machining and assembly capabilities.