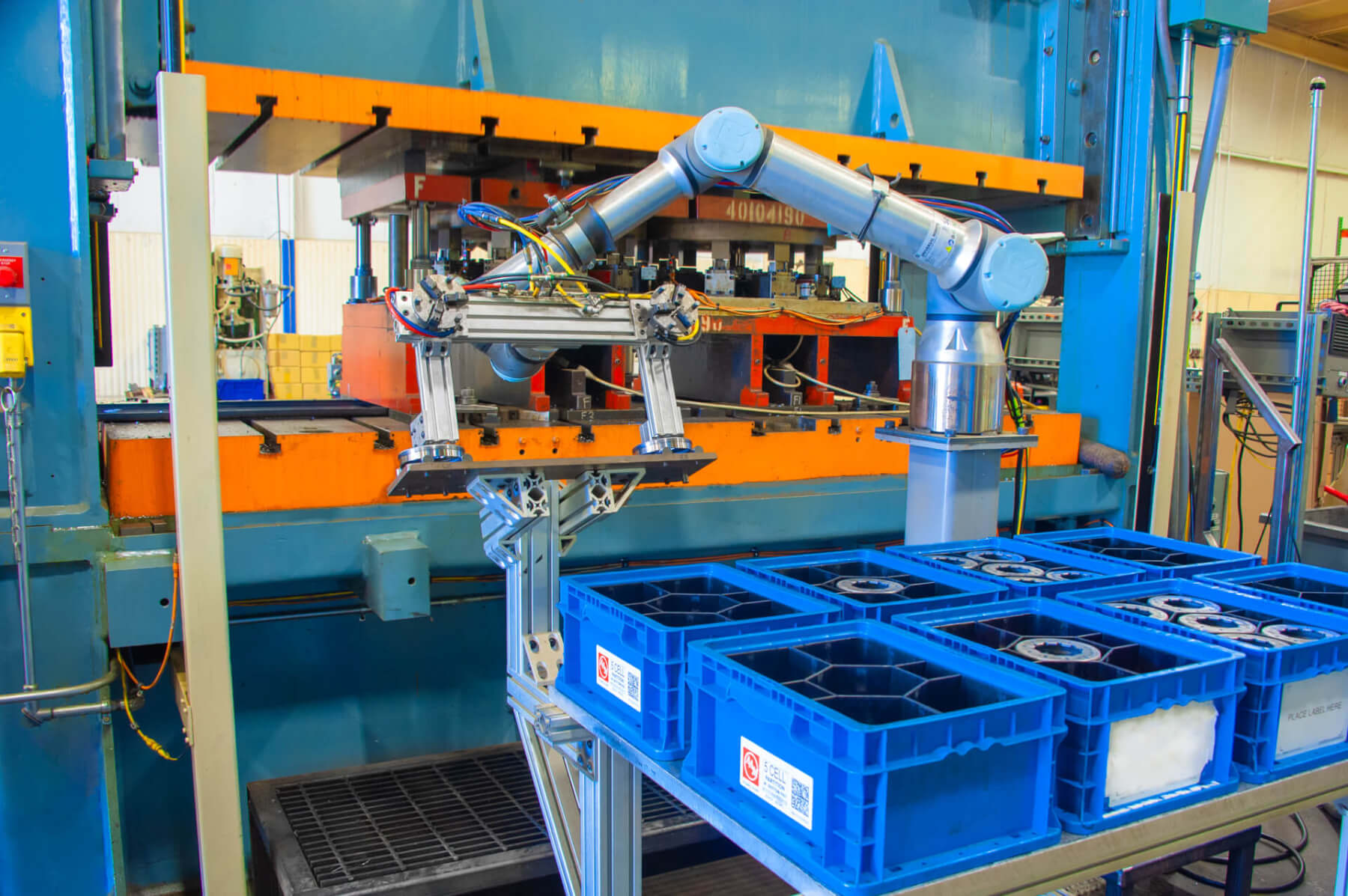 Wayne Tool and Design was founded in 1963 as a tool and die shop specializing in the design and build of dies, jigs, fixtures, gauges, and specialty machinery.  In 1982, Wayne Tool moved from Fort Wayne to a greenfield site in Laotto, Indiana and expanded into stamping.  By 1986, the company, now rebranded as Wayne Manufacturing began producing welded assemblies.
In the 1990's the company expanded into robotic weld cells and additional, larger stamping lines while maintaining the core tool and die expertise that the company was founded on.
By the 2000's and through today, Wayne has continued its long tradition of vertical integration in manufacturing from part concept through production including all aspects of prototyping, tool construction, stamping, welding, and machining.
 Wayne utilizes the latest technologies in 3D tool design, simulation, tool build, weld monitoring, automation, and quality standards.  Wayne's products include some of the highest volume vehicles produced utilizing both internal combustion and electric drivetrains, consumer goods, and industrial applications.
Providing Complete Solutions
Wayne has continued to expand its capabilities over the years to provide total solutions for our customers. From prototypes, tooling, stamping, welding, machining and assembly, we are dedicated to meeting your needs.
Our engineering and design staff will work closely with customers to assist in the design of the product, as well as develop the best and most efficient manufacturing process. 3-D tooling design is used to help ensure the integrity of the tools used in the production process. Precision electronic measuring equipment, in addition to sensing devices, help ensure the integrity of finished products. Wayne has maintained its quality system to the latest automotive requirements and has been audited to the IATF 16949 standard.
Teamwork is at the core of everything we do.
IATF 16949:2016 Certified
Wayne Manufacturing's Quality Management System is proudly certified by NSF-ISR for IATF 16949:2016 standard. This scope includes conformance in metal stamping with robotic welding, machining and assembly capabilities.